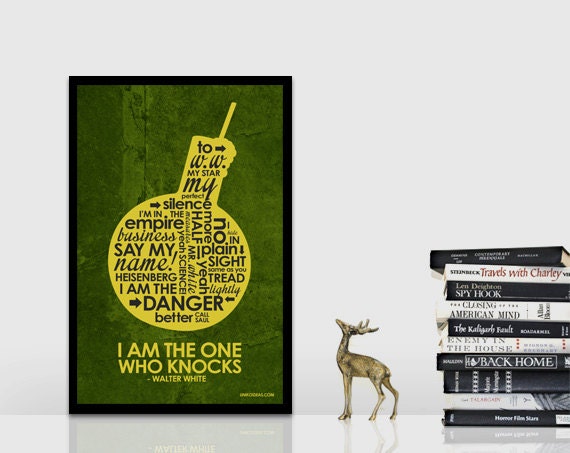 Come on, admit it...you quote TV shows and movies all the time. I know I do.   That's why I love things like this.   If you're a big Breaking Bad fan, then you'll adore this
Breaking Bad quote poster.
  All the quotes are arranged in a great chemistry beaker so you know what show it's from before you even read anything.   This one is $18 at UnikoIdeas and there's many many others from Star Wars to Dr. Who.